ONE more week! One more week till closing. One more week until we take that next step into adulthood and (in my opinion) complete one of the top 3 things that one should consider official adulthood (including being married and having kids). All in time mom. All in time.
Next weekend Zac and I put on our -100 experience level remodeler/fixer-upper caps and tackle a bunch of projects before I deem the house livable enough.
I get to update these cabinets on little to no budget. Add some hardware and live with the hideous laminate counter tops that look like they belong on the floor instead of in a kitchen.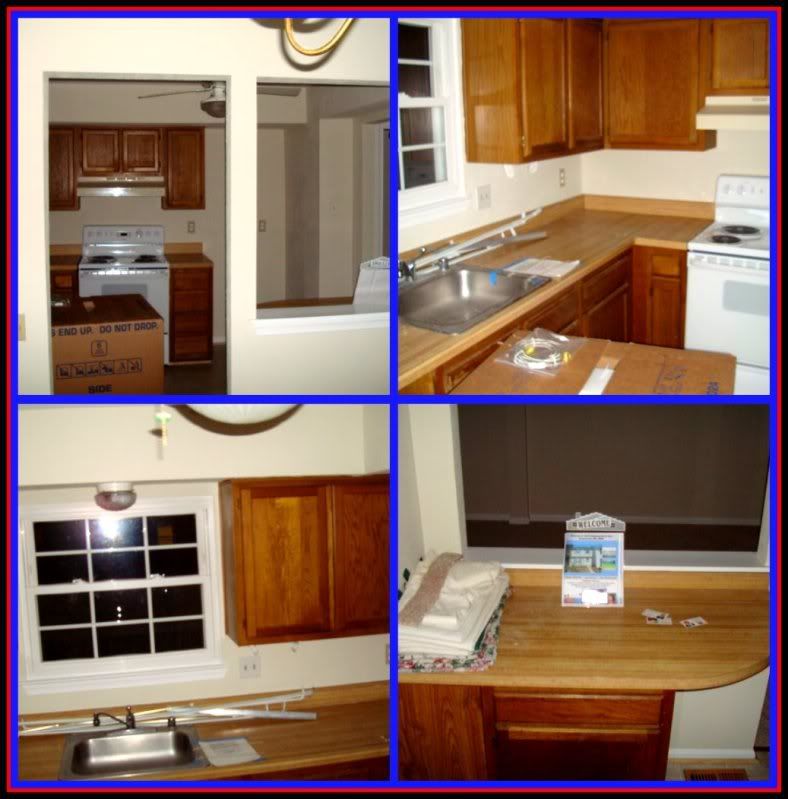 We have to think of a temporary solution to missing closet doors. From looking online, we are probably going to have to get doors custom made to fit the awkward closet spaces, and it is going to cost too much right now. Why they did not put the doors back on when they stopped renovating is beyond me.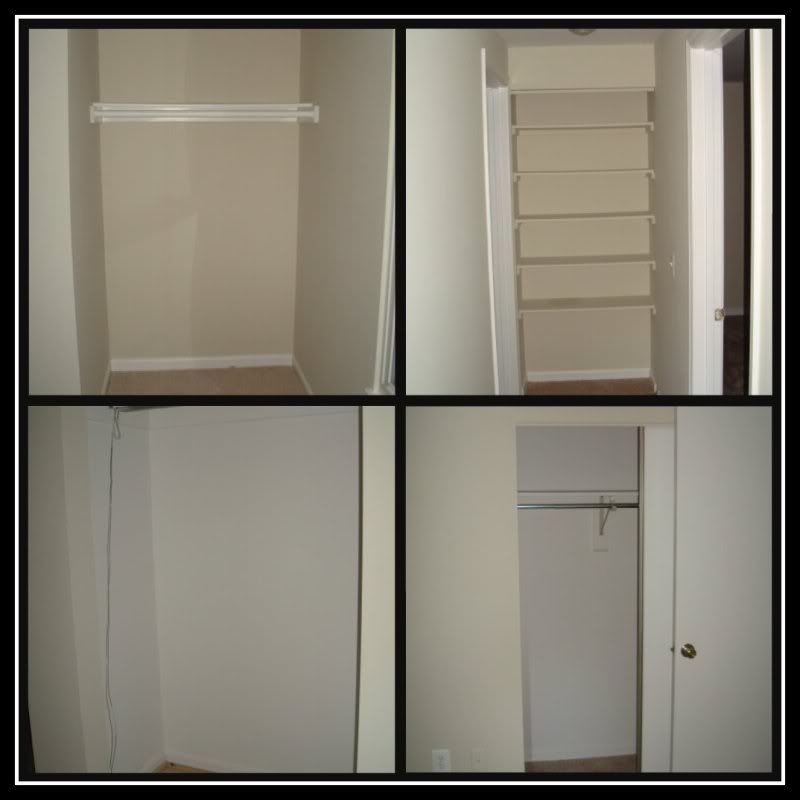 Perhaps a tension rod and some cute curtains for now? I need a sewing machine.....